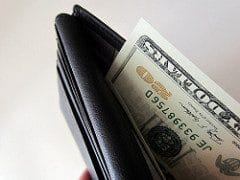 There is an adage that you should vote with your wallet when you are unhappy with a particular business or their practices.  Do we do this as much as we should?  Probably not.
Taking this to heart,  I have decided that I will try to apply this to the usage of my electronics and gadget stuff.  So the first thing I chose to do was to switch my domain registration from using NameCheap to using Hover.  There were several usage reasons, like support for the TOTP/HOTP system for two-factor authentication instead of relying on SMS messages.
But there are some other reasons, like the support for causes that I feel are worthwhile.  Here are just a few that Hover is a patron of:
She++
Ladies Learning Code
Revision Path
So if you own a domain or two, or you work somewhere that does, think about switching your registration to Hover and help support not only your account's security but also some great organizations.
Gratuitous Recommendation Link: https://hover.com/Ems0HmPv
Full disclosure: I work at Web.com and they are the parent company of Register.com and Networksolutions.com, two really large domain registration companies, but I still prefer Hover.